Mobile Wallet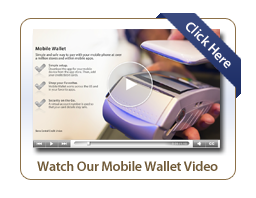 Enjoy all the benefits of your Sierra Central VISA Debit and Credit card using Apple Pay on iPhone 6.  It's the easy, secure, and private way to pay with a simple touch.
Samsung Pay and Android Pay have now been added to our Mobile Banking. (Available on Sierra Central VISA Debit and Sierra Central VISA Platinum cards only)
Now, whether you are paying in a store or within apps, you can pay with just a touch of your finger on your supported  mobile device.
How to Pay
To pay, just hold your Smartphone near the contactless reader with your finger on Touch ID. You don't even have to look at the screen to know your payment information was successfully sent. A subtle vibration and beep let you know. In apps, tap the "Buy with button", verify your information, and then place your finger on Touch ID to complete the purchase.
Where to Pay
You can pay anywhere Apple Pay, Samsung or Android Pay contactless payments are accepted. You can also make purchases within participating apps on iPhone 6, iPad AirTM 2 and iPad miniTM 3 with more stores and apps to come.
To learn more about Mobile Wallet, Apple Pay, Samsung pay and Android Pay, watch our Mobile Wallet video!